Gold medals and 90+ ratings are always great news, but it's also uniquely gratifying to see our wines well received by some of the country's best restaurants. One of the most impressive collections of the world's top chefs and sommeliers is undoubtedly in Las Vegas, where Collier Falls is found in the restaurants of some truly iconic chefs.
Perhaps the most famous chef in Wine Country is Thomas Keller of The French Laundry. That restaurant, along with Per Se in New York City make Keller the only American Chef in history to have multiple three star Michelin restaurants simultaneously. Keller opened Bouchon in Yountville and Las Vegas, with the latter location adding Collier Falls to their esteemed wine list.
Another culinary heavyweight with Bay Area roots is Michael Mina. Mina has been honored by the James Beard Foundation as the nation's best chef, and has earned Michelin stars for his restaurants in San Francisco and Las Vegas. His restaurant, Strip Steak at the Mandalay Bay will now feature the wines of Collier Falls.
Picasso, in the Bellagio, is not only one of the most beautiful restaurants you'd ever hope to dine in, but it also boasts a two star Michelin rating and one of the country's few Master Sommeliers in Robert Smith. And now, it also features Collier Falls on its wine list. Picasso's Executive Chef Julian Seranno opened his own namesake restaurant at Aria, which will also feature the wines of Collier Falls.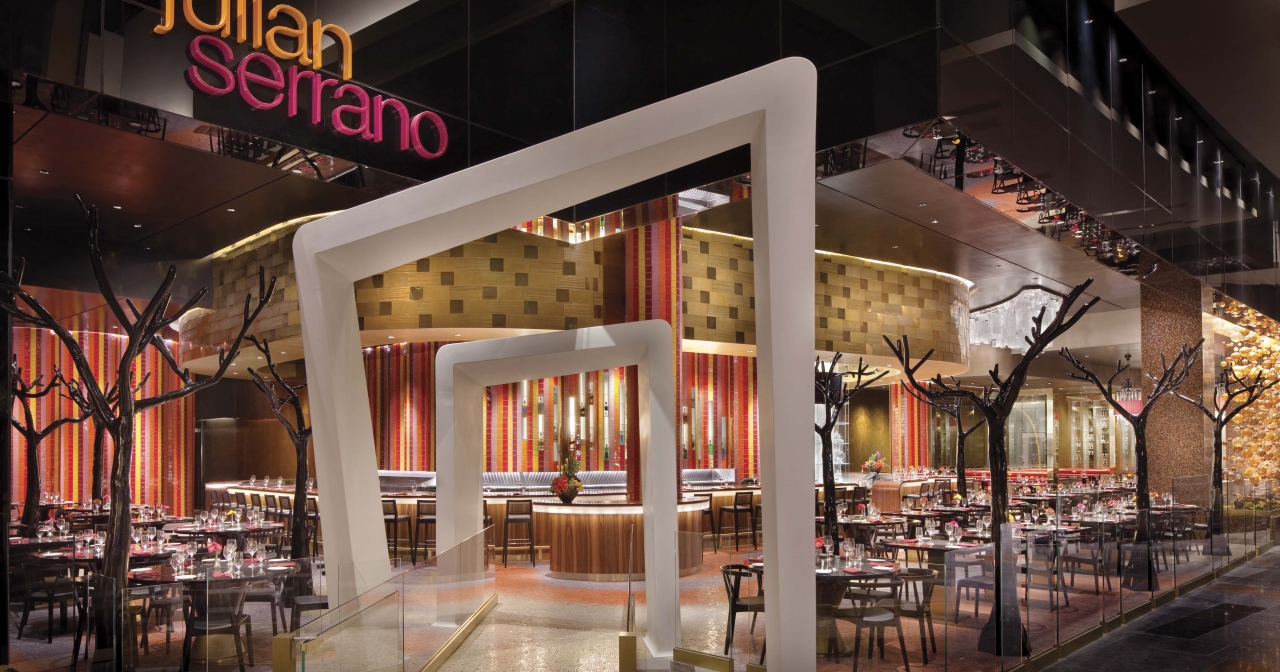 Many Sonoma County residents are very familiar with Charlie Palmer, who is the Executive Chef at Dry Creek Kitchen in Healdsburg. Before coming to Wine Country, he opened Aureole in Manhattan and later at the Mandalay Bay, which is another Las Vegas Michelin star restaurant pouring Collier Falls.
Bobby Flay is an Emmy award winning celebrity chef and restauranteur whose Mesa Grill at Caesar's Palace earned the chef his first Michelin star. We're happy to announce Collier Falls is a new addition to their wine list.
Tom Colicchio is a celebrity chef and restauranteur with a best chef award from the James Beard Foundation, along with an Emmy for his work on Top Chef. We're proud that another world-class steakhouse, Colicchio's Craftsteak at MGM Grand will pour Collier Falls wines.
Our wines will also be on the wine list at Alize. This restaurant on the 56th floor of the Palms Hotel features one of the city's more spectacular views from its dining room, but the French cuisine from Andre Rochat is what makes this another Michelin star restaurant in Vegas.
Finally, no discussion of renowned chefs in Las Vegas would be complete without mentioning the first celebrity chef to hit the strip, Wolfgang Puck. Spago is still going strong over 20 years later, and his latest restaurant at the Venetian, CUT, was named by Bon Appetit as one of the top three steakhouses in America. We're delighted to have Collier Falls be a part of their wine list as well.
It's really quite a list when we stop and consider some of the names we've just mentioned! These are some of the chefs that helped define creative gourmet cuisine over the past two decades and continue to shape the culinary world today. Their wine lists are carefully selected by the most qualified and experienced sommeliers anywhere in the world, and it feels great to see them get excited to share our wine with their customers. We couldn't be more proud to create wine at Collier Falls that meets these exceptional standards of fine dining at the highest level.